Saraki Condemns Use Of DSS in Fighting Against Corruption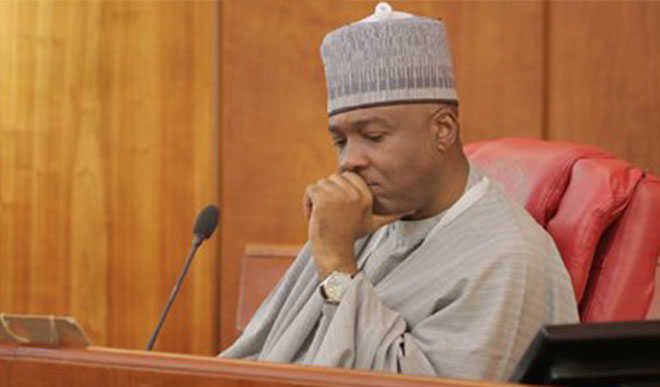 Senate President, Bukola Saraki, has criticized President Muhammadu Buhari administration, for the manner it uses the Department of State Services (DSS) in fighting corruption.
while speaking at the Presidential Villa during a National Dialogue on the Fight against Corruption, the senate president who was represented by Chairman of the Senate Committee on Anti-Corruption, Senator Chukwuka Utazi, specifically condemned the DSS raid on the homes of some judges in October 2016.
The Senate President stressed that the law gives the EFCC full power for the co-ordination and enforcement of all economic and financial crime laws, adding that the DSS raid on the homes of some judges was a needless violation of laws and deviation from the principles of a democratic society.